There is so much information on the internet about how to manage technical talent. Sifting through it all to find what's worth your time and keeping this information accessible for when you need it is a challenge. This is where ManagersApp's Essentials Module can help you. Essentials Module brings you curated and peer-reviewed articles, videos, tools, and question&answers related to managing technical talent when you need it. Essentials module content is integrated throughout the app so you have access to great content when that content is most relevant to you. Here is a bit more about the Essentials Module:
Essentials is Integrated with all ManagersApp Modules: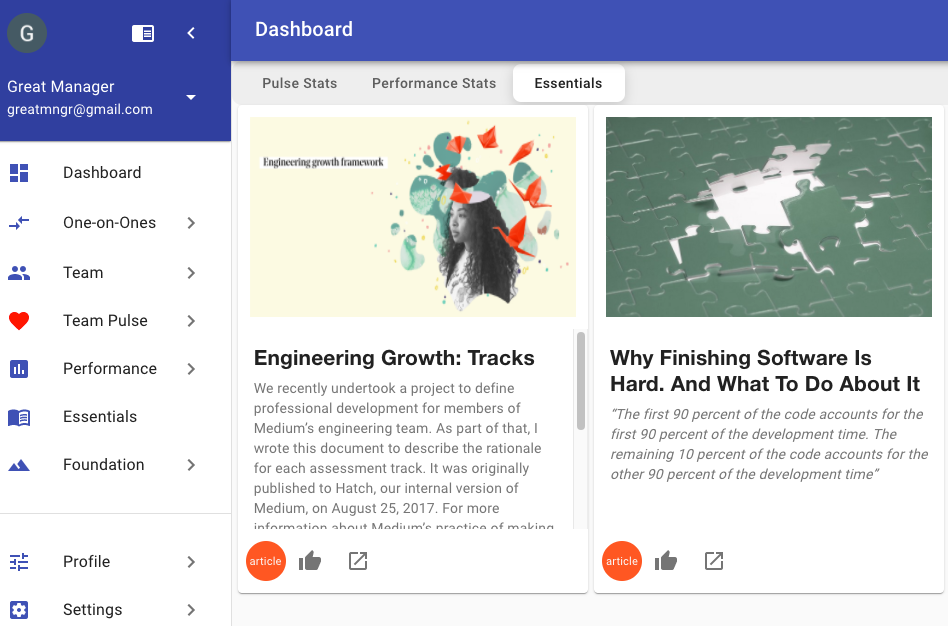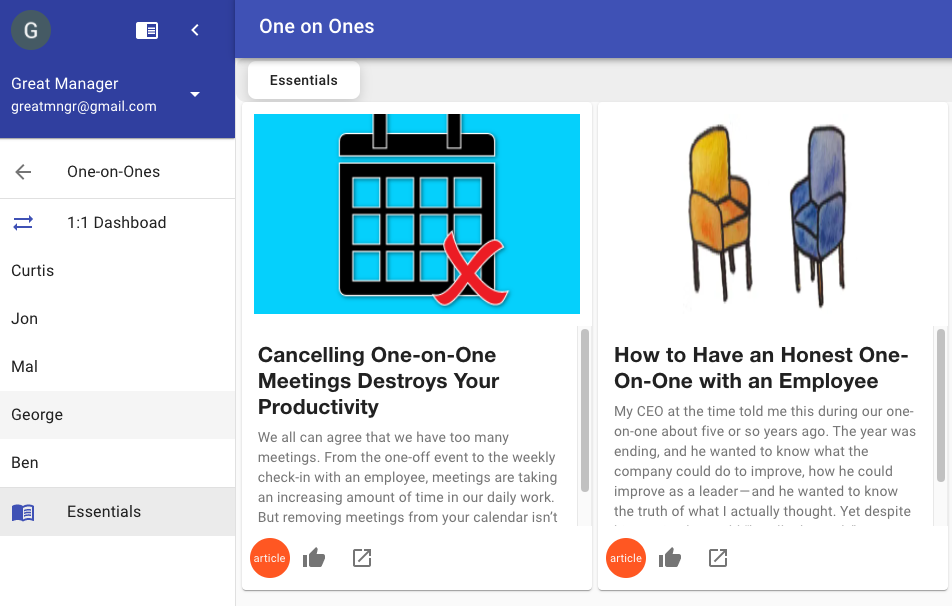 Content & Coaching Recommendations: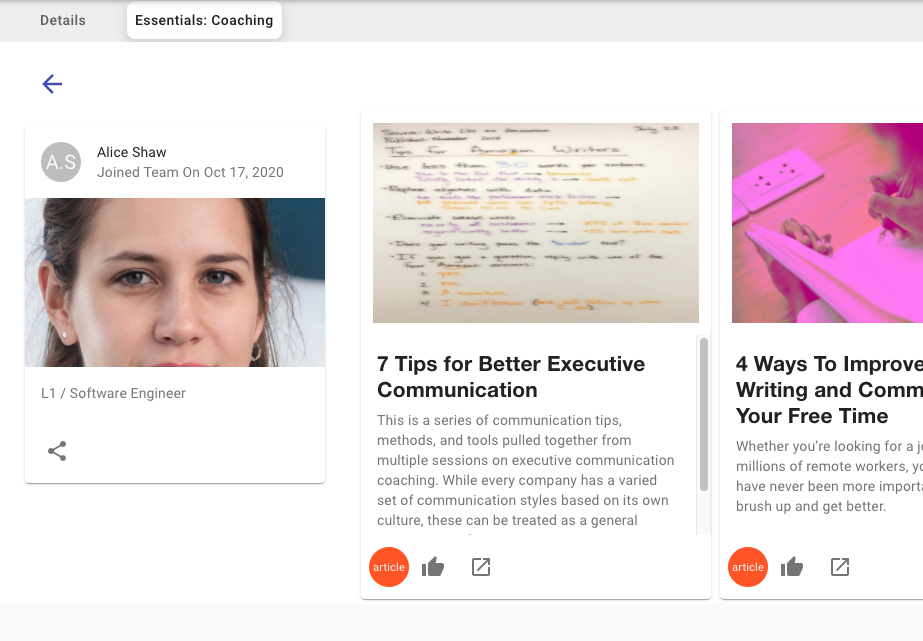 You Can Select Areas Where You Want To Level Up:
Essentials Module allows you to specify areas where you want to learn more and improve your management skills.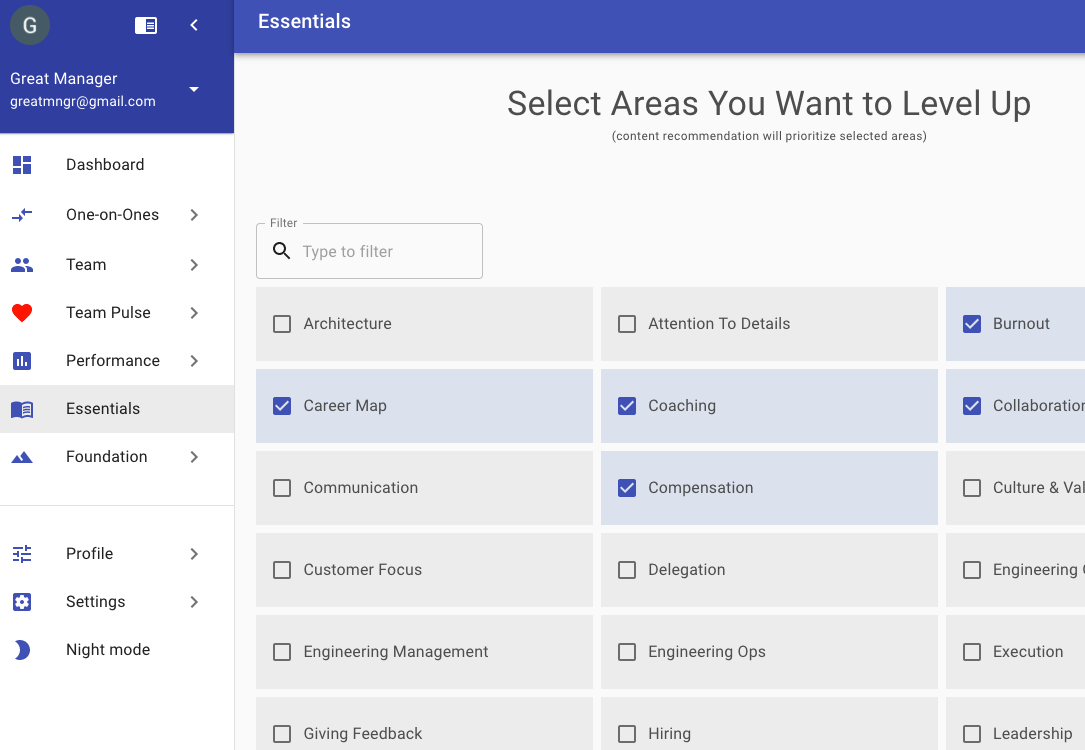 Sign up with ManagersApp today to start your journey toward becoming a better manager!