ManagersApp's  foundation module helps you create a Career Framework for your teams.  Career frameworks can help your team members understand how they can achieve impact for their role and team. Career Frameworks can also help you understand where your team members are strong and where they need help.
You can use Product Management, Engineering or other Framework templates or you can create one from scratch.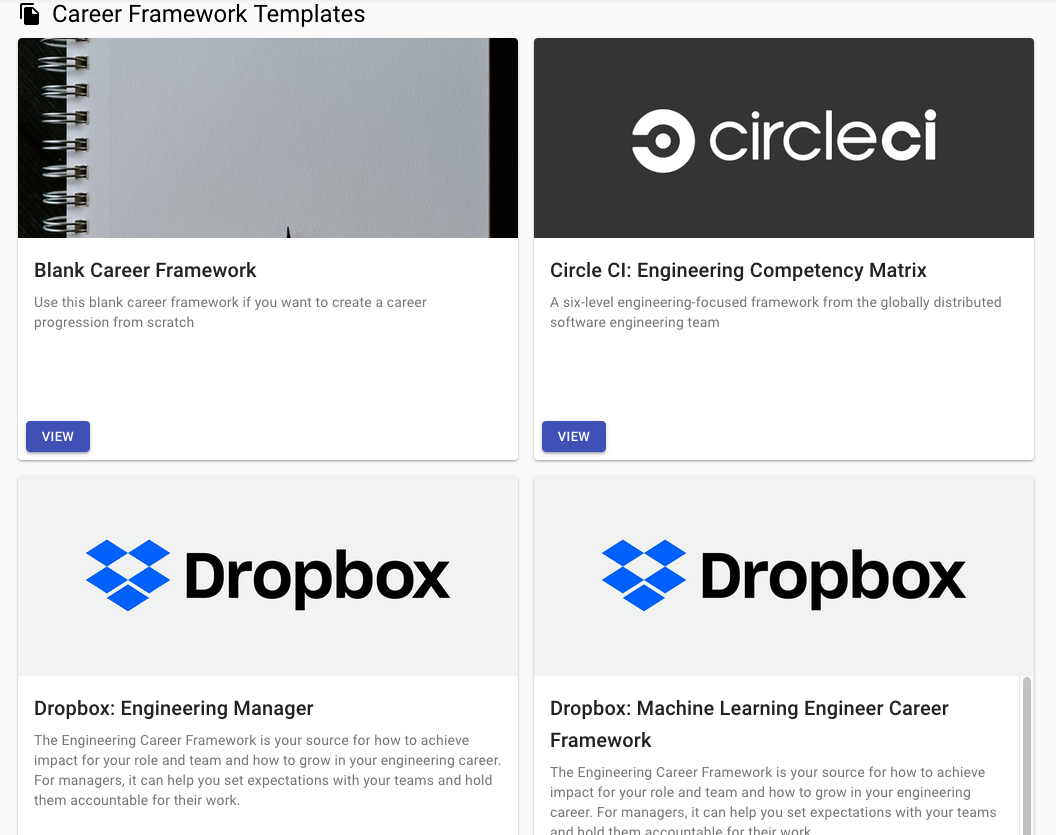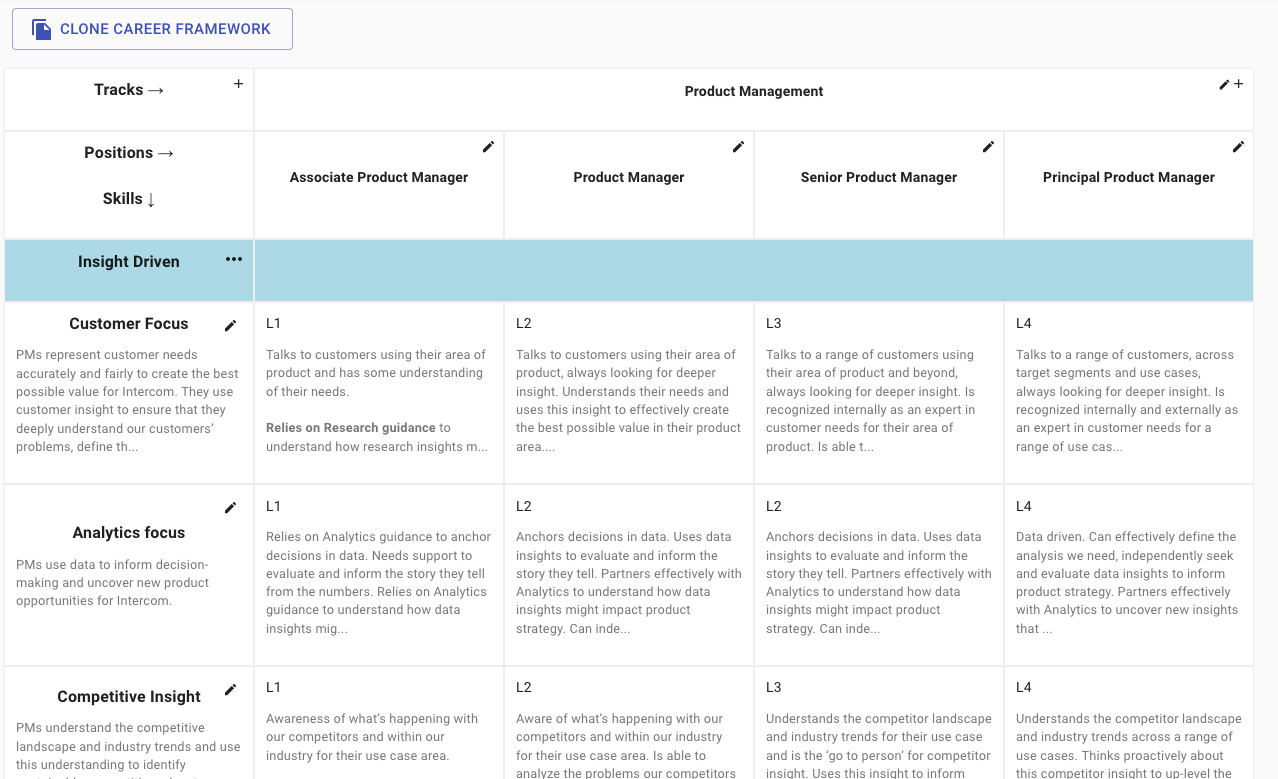 Check-Ins Using Career Frameworks
Once created, Career Frameworks are used for regular Check-ins to assess where individuals stand in their career progression or to evaluate new hires for a particular position. Having regular check-ins with your team members is simple: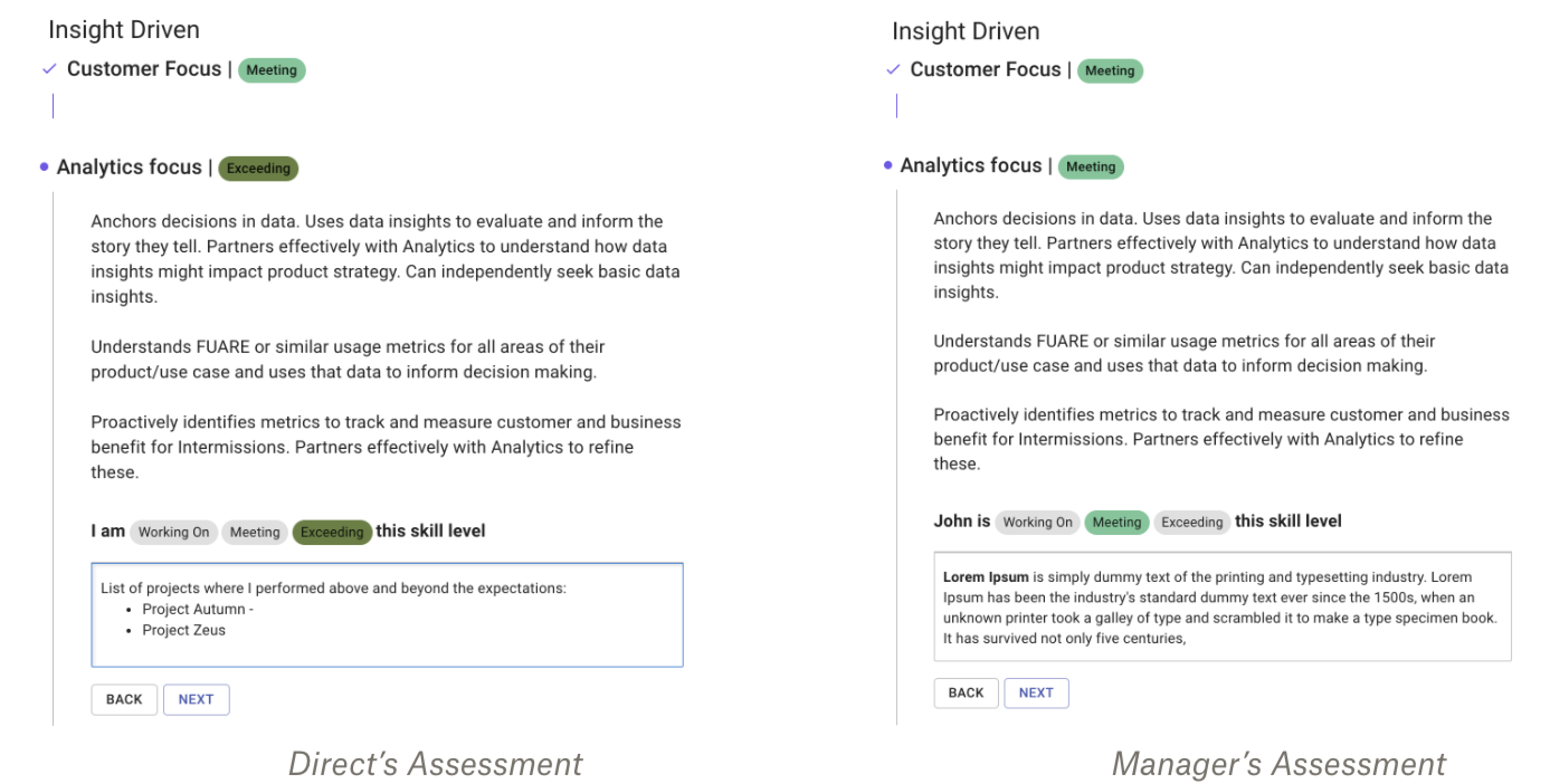 Finalizing Assessments with a Direct: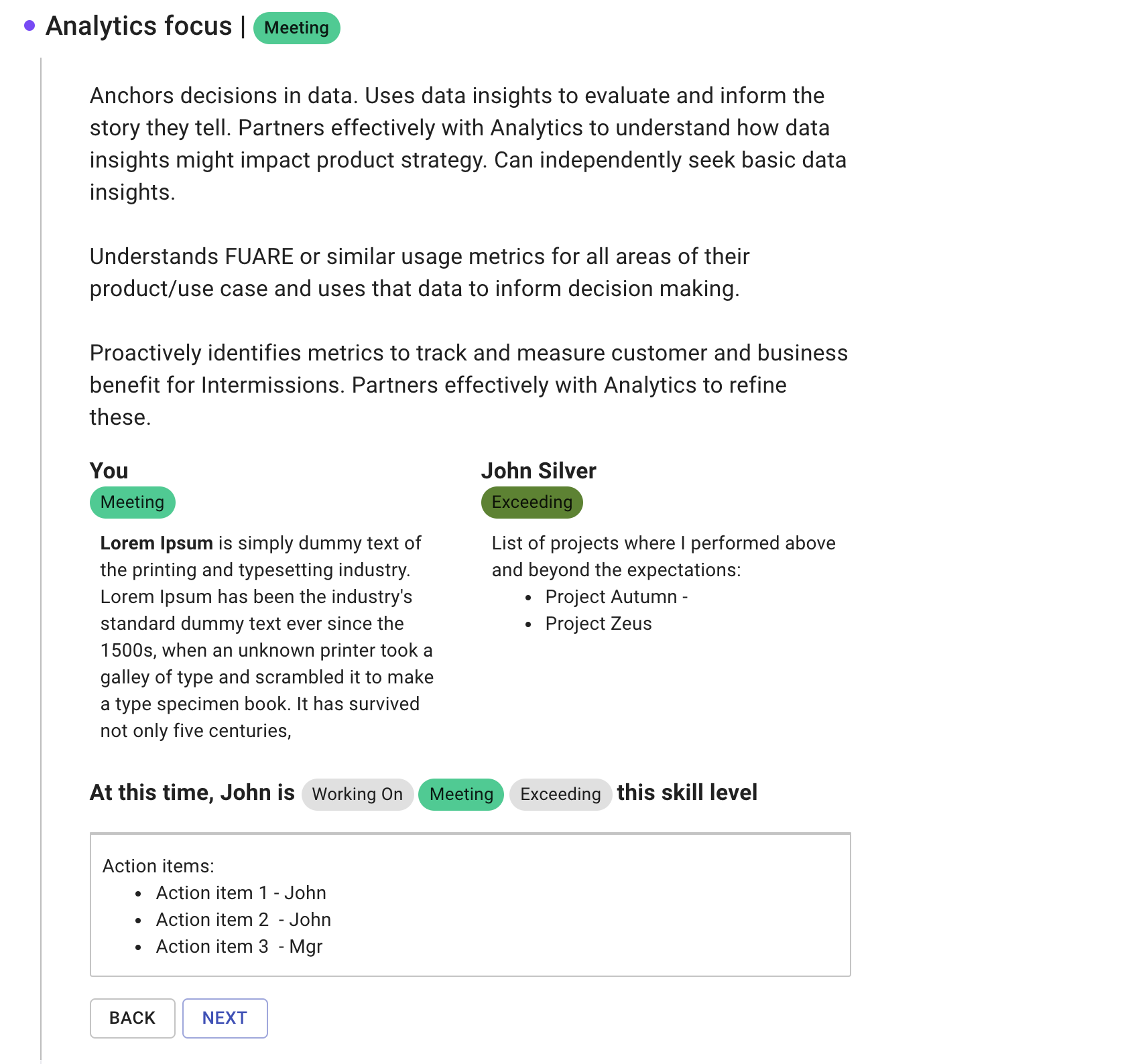 Sign-Up and take advantage of it today!