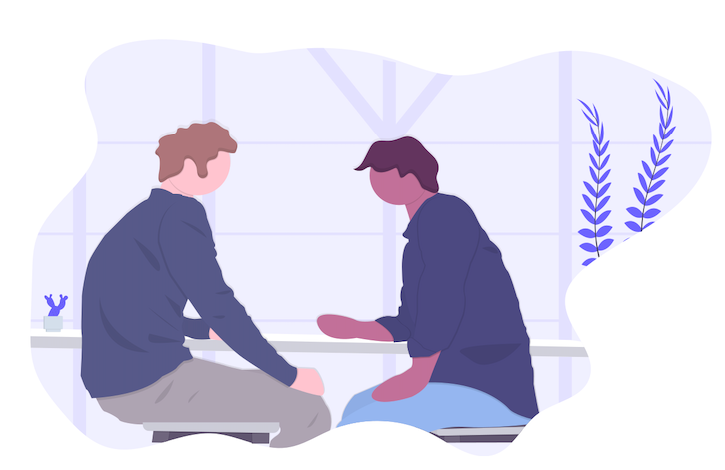 According to Google's Project Oxygen, higher-scoring managers are more likely to have frequent and effective one-on-one meetings with their team members.
Meeting frequently with each team member requires a large time investment, but 1:1s are critical. They help with identifying issues early on and also create opportunities for the manager to provide feedback, and coach team members to be more effective.
Here is how Managers.App's One-on-One module will help managers hold more effective 1:1 meetings with their directs
Integrated tools to help you organize and execute effective 1:1 meetings.
Conversation Starters
Collaborate on an agenda with your direct using shared documents
Managers.App automatically creates 1:1 Topics and Action Items.
When a peer/teammate submits new 360 feedback, Managers.App will add an action item with a summary to your agenda so you can share this feedback with your direct.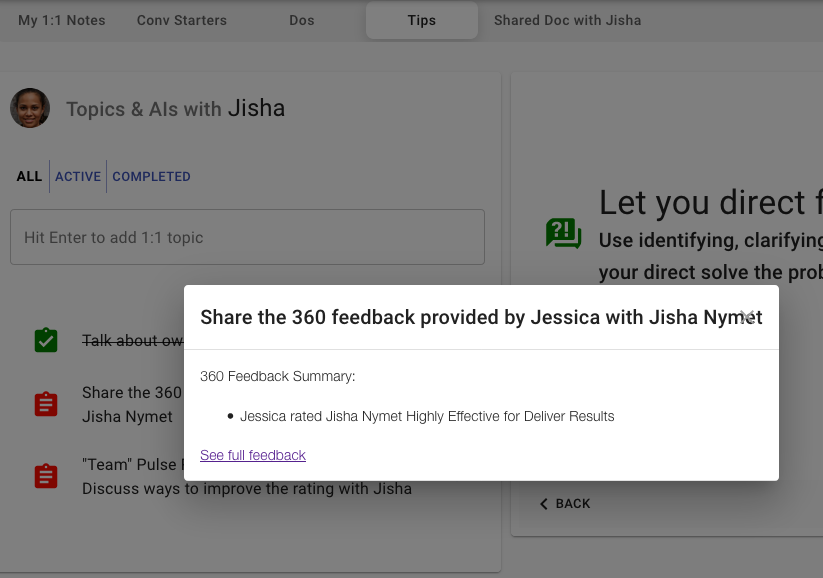 When a Pulse survey ❤️  rating needs your attention, Managers.App will create 1:1 topics for you and each of your directs with conversation starters, so you can all brainstorm and figure out how to improve that rating.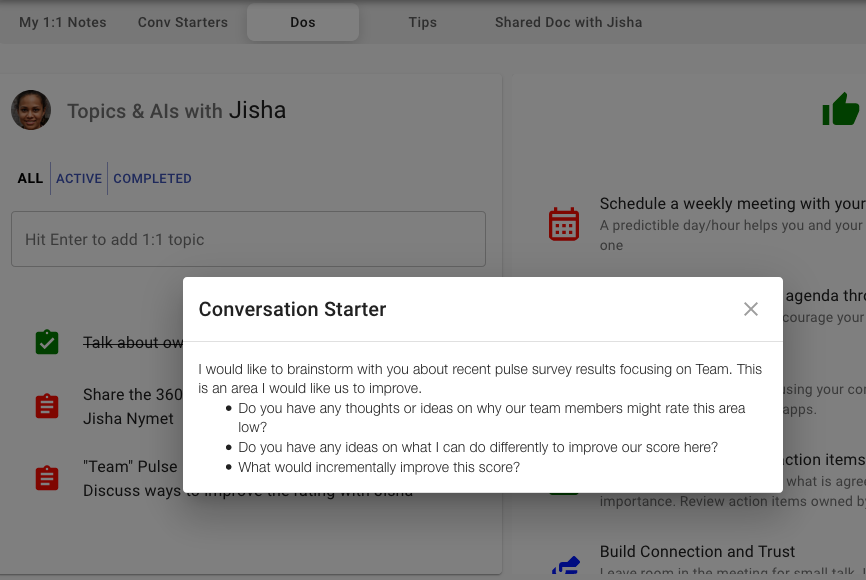 Conducting effective 1:1 meetings with your team is fundamental to building a high output team. As a manager you should do your best to improve the effectiveness of your 1:1 meetings. Managers.App's One-on-One module is available in Free and Pro versions. Just sign up today and start having more effective One-on-Ones!