Team Member Profiles
Team Module allows you to set up profiles and track critical information about each member of your team. Managers.App provides actionable reminders and suggestions on coaching and training your team.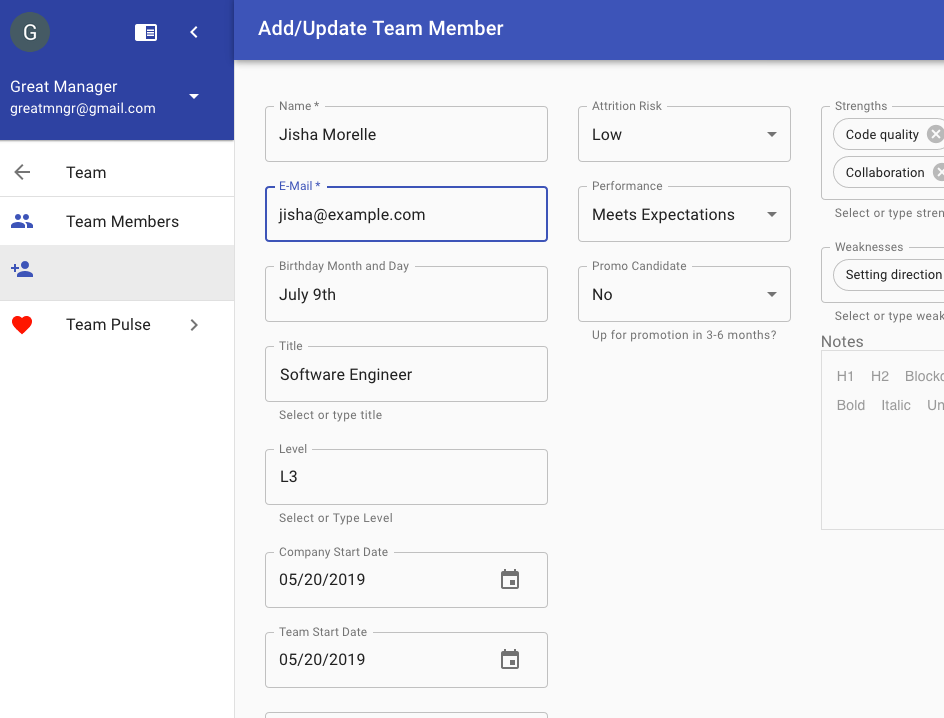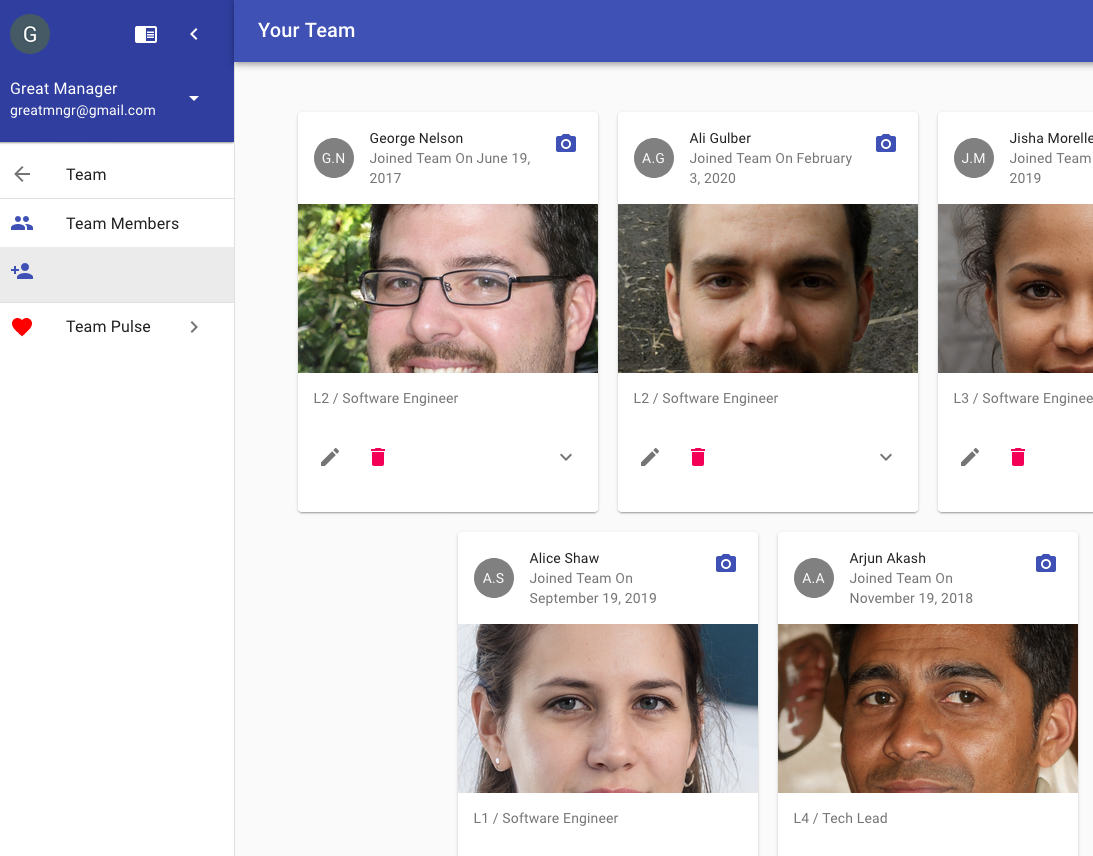 Content & Coaching Recommendations:
You get content and coaching recommendations by capturing areas where your team member needs to improve in their profile.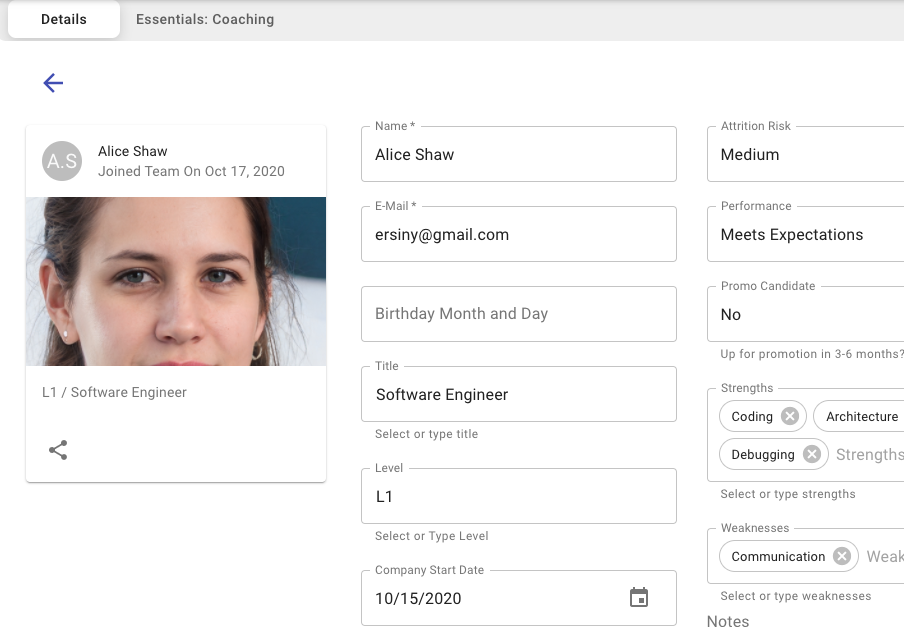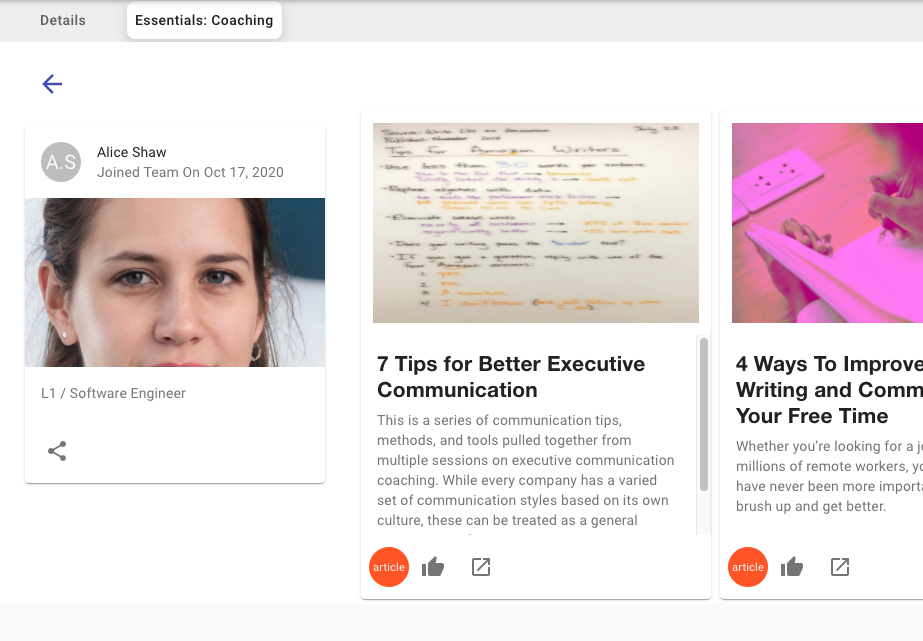 In-App and Email Notifications for:
Birthdays and Work Anniversaries
Recognizing a job well done
Scheduling regular Check-In Conversations
And more to come...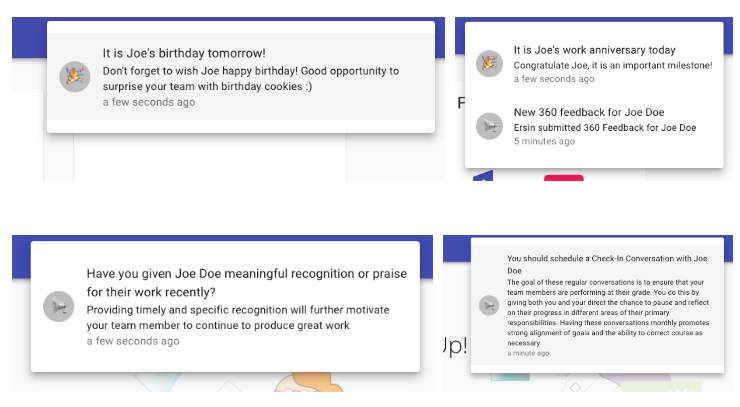 Weekly Pulse Surveys
Team Module includes a tool called Team Pulse ❤️ to help Engineering Managers get real-time insights about their team members through 1 minute weekly Pulse Surveys.
Team Pulse is extremely easy to start. It's a single click to start collecting valuable feedback.
Pulse surveys are meant to take < 60 seconds to fill out.
Pulse Surveys are anonymous. ManagersApp does not tie results to individual team members.
Pulse Survey tool provides useful email templates to inform and remind the team about Pulse Surveys.
Team Pulse is free under ManagersApp's Team Module.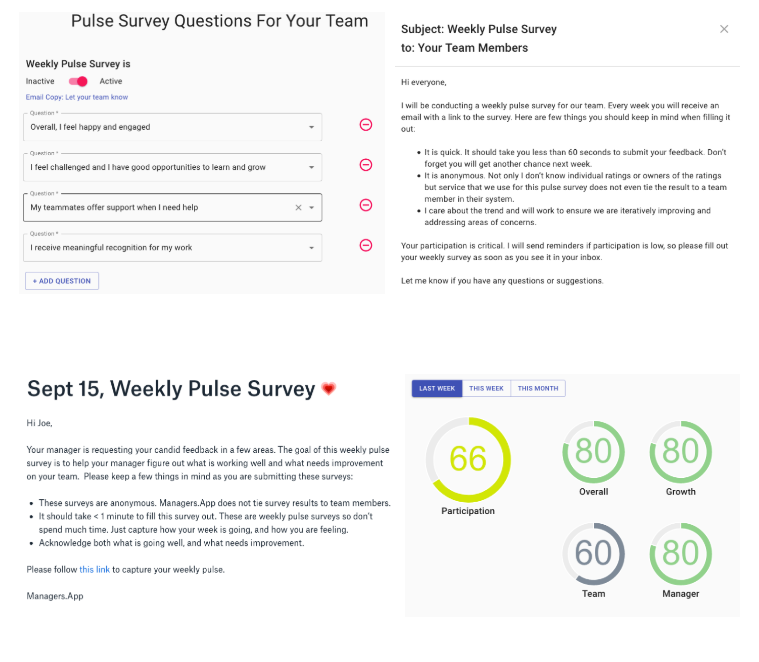 Team Module is included in the Free version of Managers.App. Sign-Up and take advantage of it today!